This guide will walk you through the steps to download your earnings CSV (Comma-Separated Values) file from the Amazon Affiliate Program and upload it directly into Organic.
What is this CSV file? The CSV file contains detailed information about your affiliate earnings, which enables Organic to help you analyze your performance and revenue in one place.
To download the CSV file from Amazon:
Step 1: Sign in to your Amazon Affiliate Program Account
Step 2: Access the Reports Section
In the reporting section, you'll see various options and filters to customize your report.
Step 3: Select the Time Period - We suggest the last 30 days
Step 4: Select the Earnings checkbox
Step 5: Select CSV format
Step 6: Generate the Earnings Report
Step 7: Download the Earnings CSV
Below are the Report configurations needed: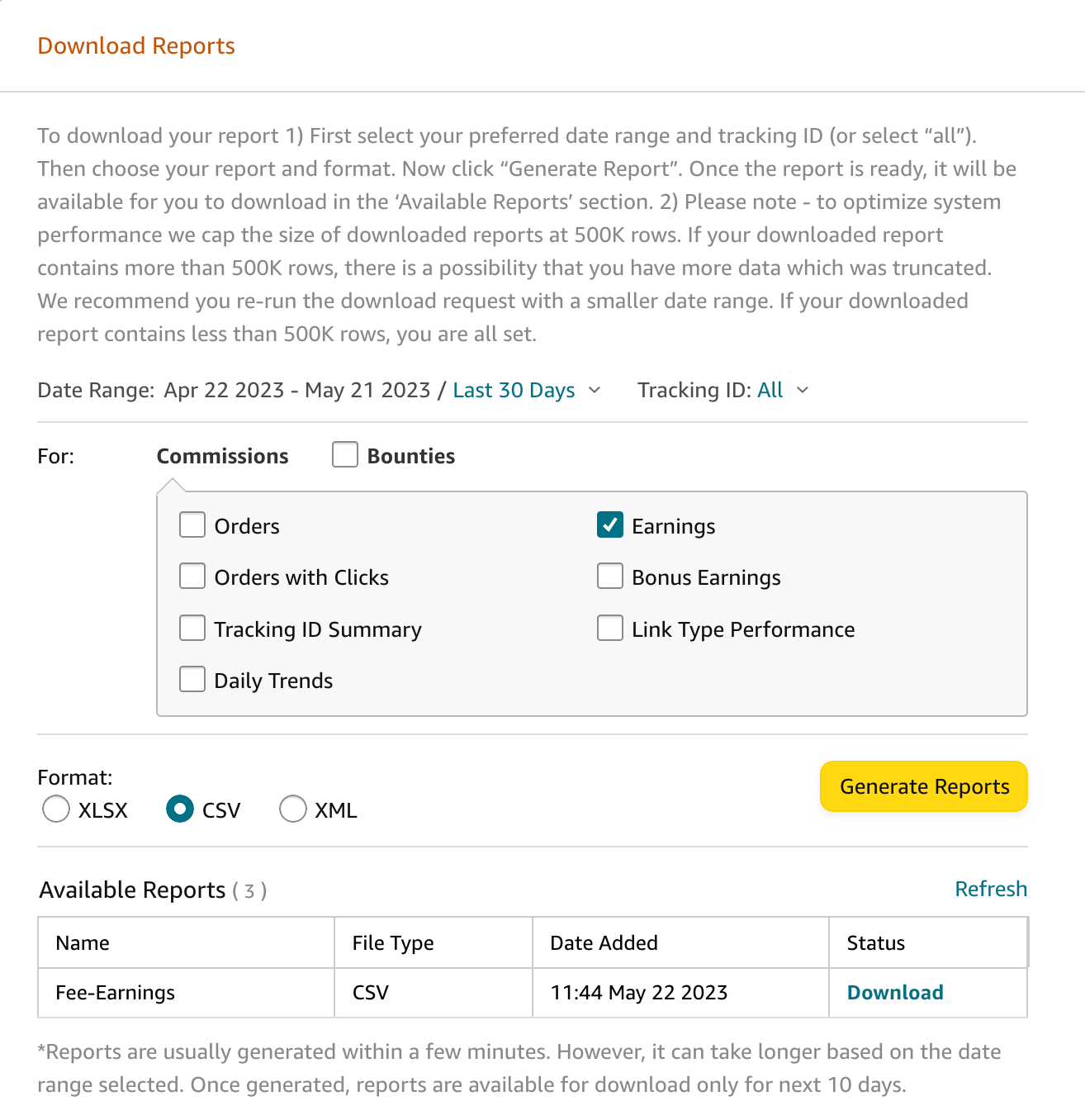 To Upload the CSV file into Organic:
Step 1: Navigate to the Organic Affiliate Settings page and select Amazon CVS Upload
Step 2: Drag & Drop the file or Browse for this on your computer.
Step 3: Once uploaded the file will start processing.
We've now connected your Amazon Earnings data to your Amazon Merchant account and you'll be able to see reporting on the Organic platform.