What is Multiple Customer Management (MCM) and how do I provide Organic access?
As a requirement for using Google to manage Ads, Google requires each publisher to have an Ads Product. In order to allow a vendor like Organic to manage multiple Google Ads accounts, we will need to gain permission from you through Google's Multiple Customer Management or MCM.
In order to provide Organic access, there are a few steps required:
Please provide the associated email address with either your AdSense or AdManager account.

If you do not have an AdSense or AdManager account - please provide the email address of the person that will be able to assist in the creation process.
Keep an eye out for an email from Google defining the next steps. Make sure to complete this action item in a timely manner.

Once the invite has been accepted on your end - Google will also need to approve it - which generally takes 24-48 hours. We'll be able to track the progress to provide you with an update; additionally, you'll also receive a notification from Google directly.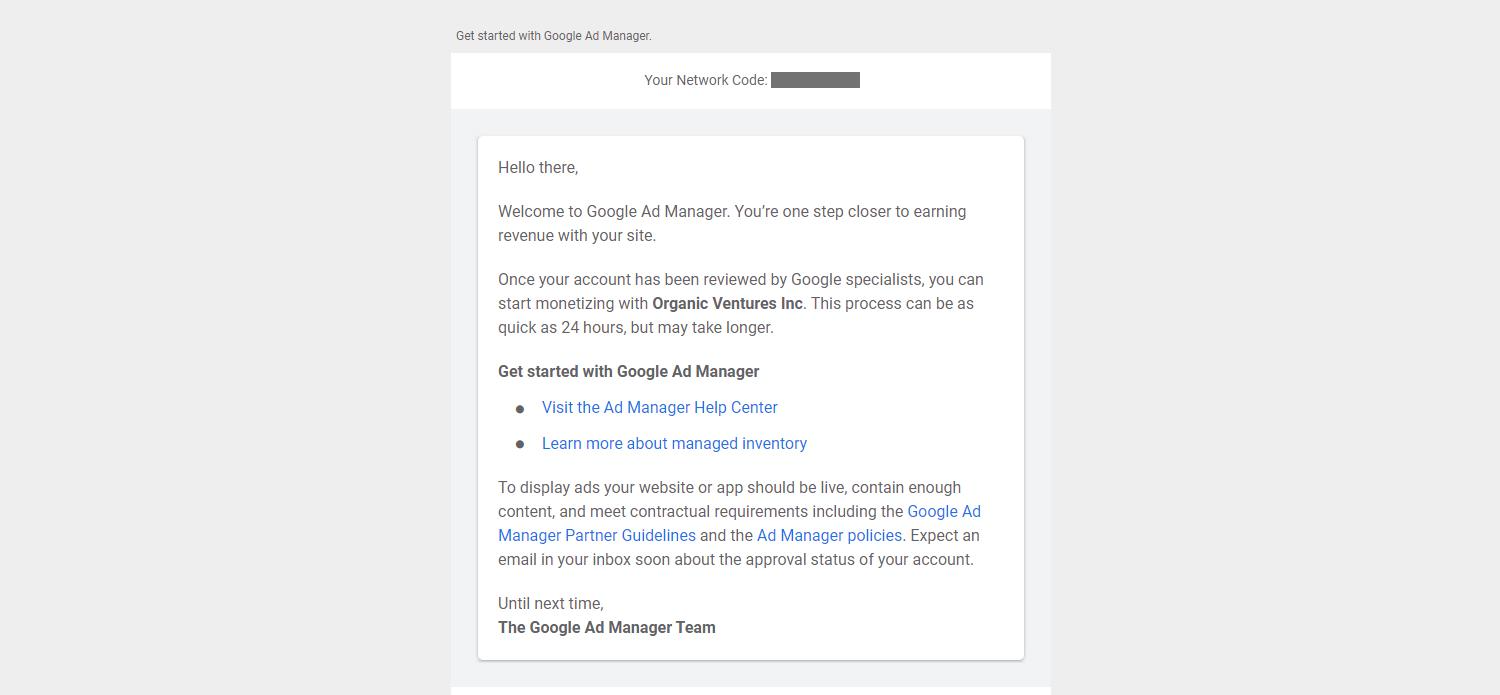 Once approved, Organic will complete the final steps for set up and you will be set up with MCM.