The promotional stripe is an optional feature that, when activated, displays text in a stripe above the site header; if the site header is sticky, the promotional stripe is sticky. To make available this feature for your organization, please contact your administrator or Organic Customer Support.
Creating a promotional stripe
Once this feature is made available, a promotional stripe can be enabled on the site. Navigate to Tools > Promotional Stripe to create one.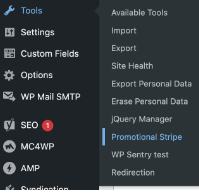 Within the editable text field, add text and links. Set preferred colors by searching or using hex codes. Finally, select the checkbox for Enabled, and click Save.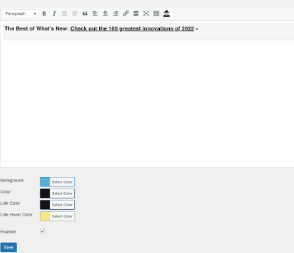 When enabled, the Promotional Stripe will appear on all pages where the site header is present.