Various related links modules are available at the post level in Organic Content. For more information about curating related links on landing pages, see Creating Landing Pages.
Pre-footer
Pre-footer links are styled on the frontend as text-only links, and they display on posts below the content and above the footer.
To add Pre-footer links, click Add Post and search for the desired post title. In the Title field, set an abbreviated version of the title; the Title field will be the headline listed in the frontend display for this module.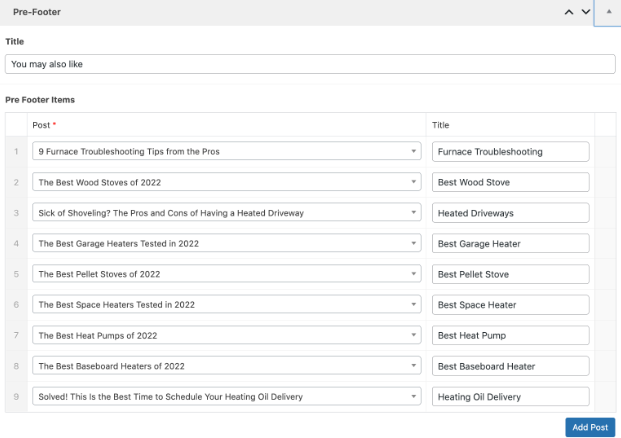 Related Stories
Related Stories links are styled on the frontend with a thumbnail preview image and the full title. If your organization uses Related Stories, recently published posts from the same category will automatically populate in this module on the frontend. To override these defaults and set preferred links, use these settings.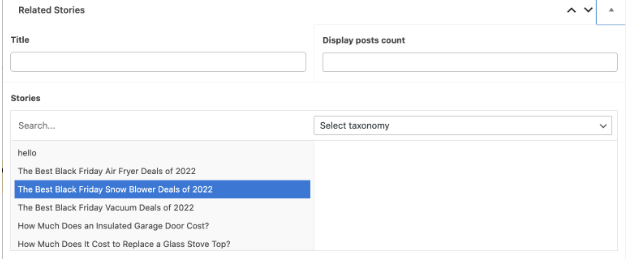 Change the standard title of the Related Stories module on the frontend by entering custom text in the Title field.
Change the standard number of posts appearing in the Related Stories module by entering a custom digit.
Set preferred posts in the Related Stories section by searching for and selecting posts. Narrow the scope of your search by selecting a category from the Select Taxonomy dropdown menu.