The category section is located within the post settings on the edit post page. The category section may be closed and can be expanded by clicking the caret.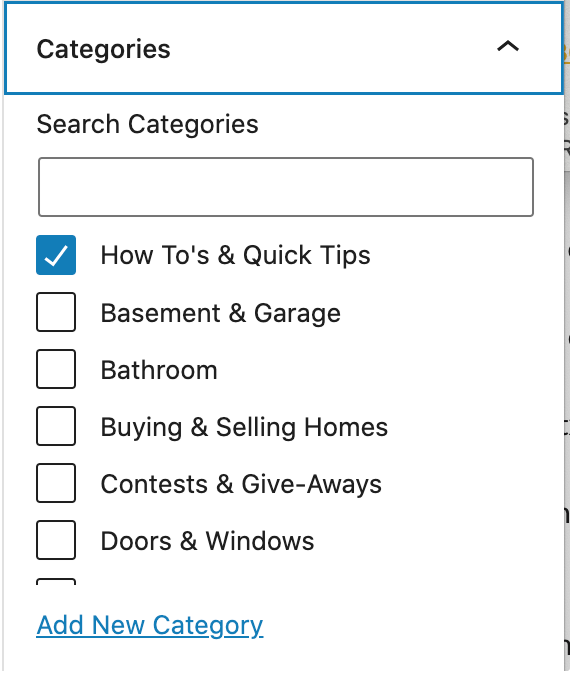 Every post shouldhave assigned to it at least one category, specifically a parent category. If a child category is selected, the corresponding parent category will automatically be assigned.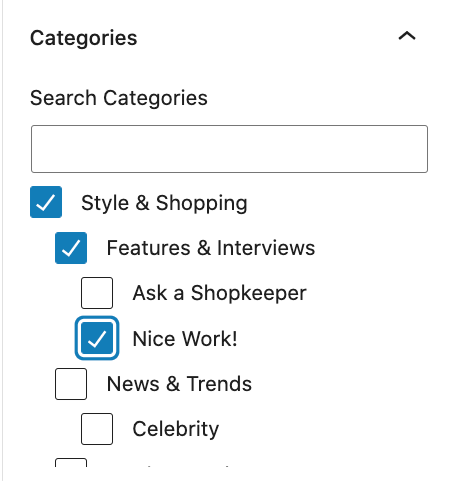 Multiple categories can be assigned. If a post has multiple parent categories, the CMS will suggest a primary category; the user may override this suggested primary category. The primary category and any child categories, if assigned, will appear on the reader-facing post in the breadcrumb.